I've talked a lot about light novels from Japan and wuxia novels, so I should also talk about light novels from Thailand, where I'm from.
I have mixed feelings about this book, and I'll tell you why.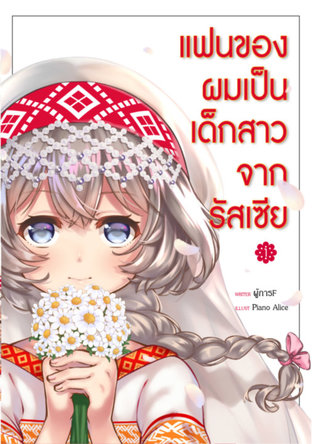 My Girlfriend from Russia (I don't know what the official English title is so I'll call it that) is a light novel published by Palo Publishing.
One day, Cha, a single romantic novelist received a phone call from his ex, asking him to meet up at her old house. There, he met Anastasia Yada Palov, a half-Thai-half-Russian elementary school girl who is his ex's daughter. It turns out that his ex needed to go abroad to treat her illness, and asked Cha to take care of her daughter for the time being.
Continue reading

My Girlfriend is a Girl from Russia (แฟนของผมเป็นเด็กสาวจากรัสเซีย) – bonutzuu's light novel archive