The other day I found out that my cellular network provider has a streaming app where I can watch anime legally for free. Bye, Netflix and every other streaming apps.
JK Netflix I still need you.
Yakusoku no Neverland [completed]
Neverland gone wrong.
Kakegurui xx (Completed)
Let's gamble to our heart's content!
Dororo (2019) (Watching)

Guy reclaims body parts. (This picture reminds me of the Developmental Biology class I'm taking. All those deformed babies the professor made us look at…It makes you grateful to be born the way you are.)
Boogiepop wa Warawanai (2019) (Watching)
No clue if this is a remake, sequel, spinoff, or alternate telling of the 2000 Boogiepop.
Other years:
Utawarerumono: Itsuwari no Kamen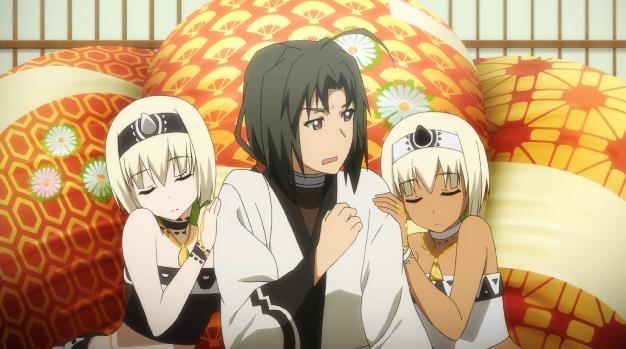 Masked guy is back. Now, where is Eruru…
Tokyo Ghoul rootA
GLASSY SKYYYYYYYYYY ABOVEEEEEEEEEEEEEEEEEE Kaneki? No, it's Kan-edgy.
Maquia
I missed when it came in theaters and DVD will hopefully come out this year.
Welp, that was not a long list. I mean, I can already feel it's gonna be a hectic year and I still have a long list of things from last year I need to finish up.